Coquihalla Campground in Hope BC is another gem for RVers just a 30 minute drive from our RV storage yard in Chilliwack. We interviewed Catherine Bruggeman, the campground manager, for the Progress Storage blog.
Q: How big is Coquihalla Campground and what type of sites do you offer?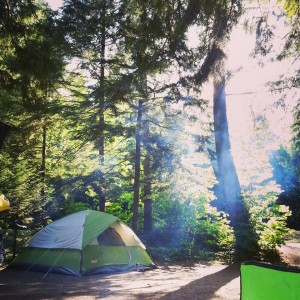 A: Coquihalla Campground has approx. 117 sites through our well treed park. 46 of the sites have full hook-ups that include power water and sewer connections and they come in varying sizes to accommodate both big and small RVs and trailers. We have two sets of bathrooms that include individual shower rooms with coin-op hot water. We are located on the Coquihalla river, and we have river access for all guests as well as specific sites along the river for tenting.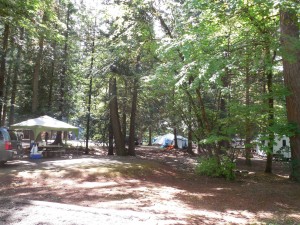 Q: What play amenities do you offer?  
A:  We have a large BBQ shelter and field area for larger gatherings. We often have family reunions who utilize the space for games, socializing etc. We have a small playground, and a volleyball net beside it for sports.  I find that most people who come to the campground have come for the shady treed relaxing setting. Kids bike around the park frequently, and we now have a specialized bike/BMX park opening up right across the street from us.
Q: How about nearby attractions?
A:  We are walking distance to everything in downtown Hope, so shopping and trails, restaurants and tourist attractions are all nearby. Othello Tunnels is a short drive or moderate hike from us, they are opening May long weekend. A lot of tourists also like doing the drive to Hell's Gate Air Tram and Historic Yale from here.
Q:  When are you open?  
A: We are open from mid-March (whenever the last snowfall has melted) until Thanksgiving weekend. On the long holiday weekends our staff get together to host some games for the kids in the campground, and we keep our store stocked with kid activities both for renting and buying, as well as the necessities for S'mores and other snacking needs!
We are a family friendly campground, and a lot of our families have been coming back for years and years!
Fantastic – we'll see you soon in Hope!